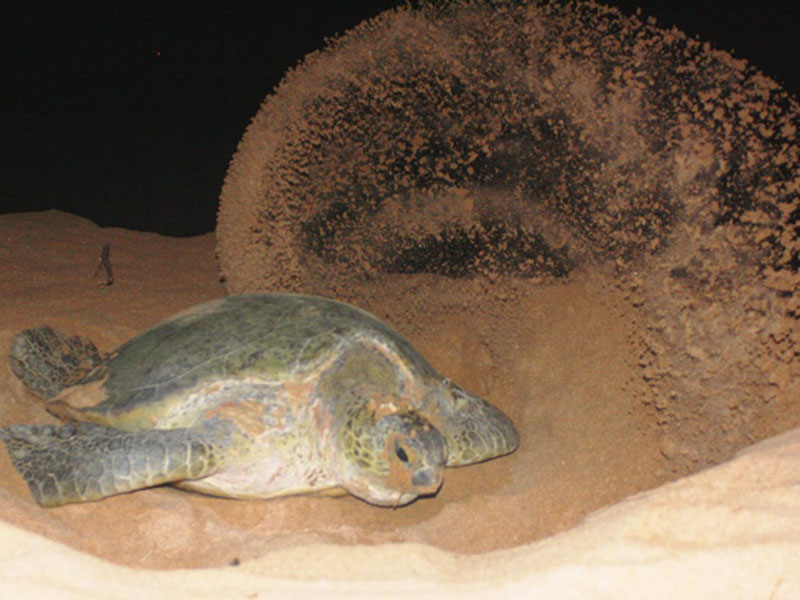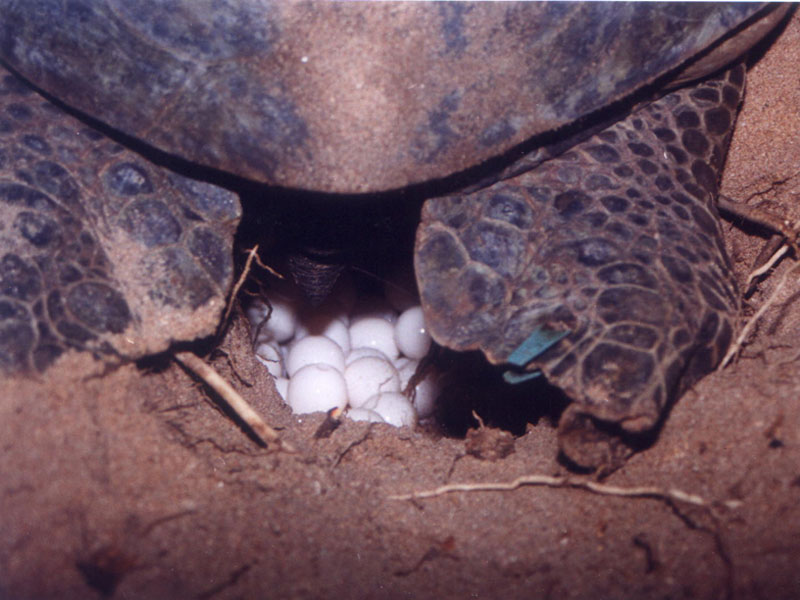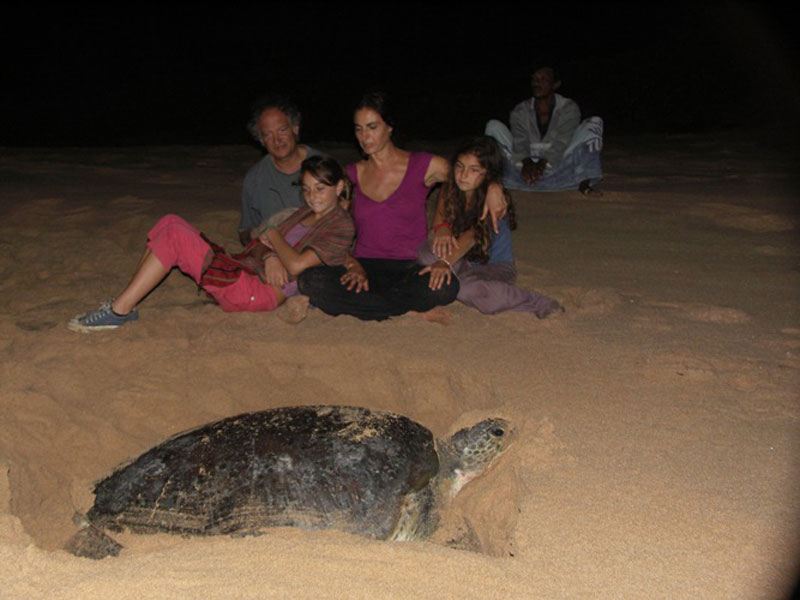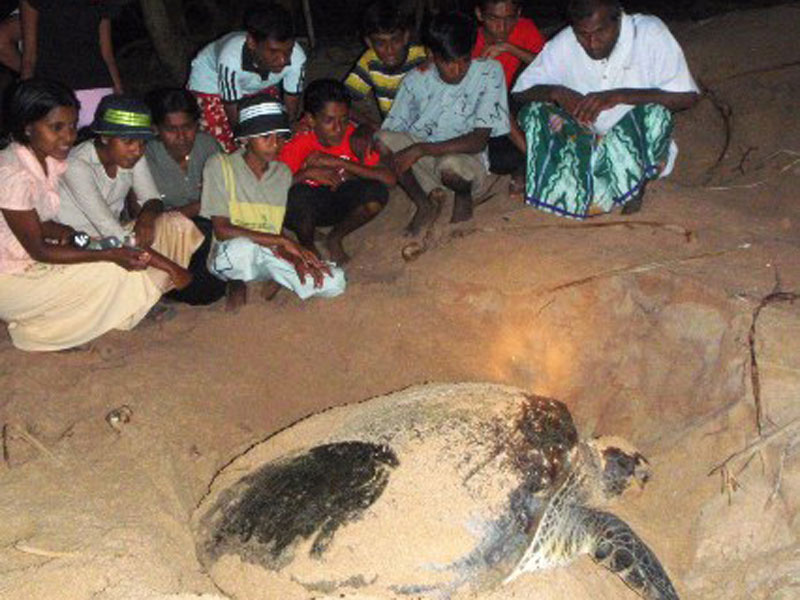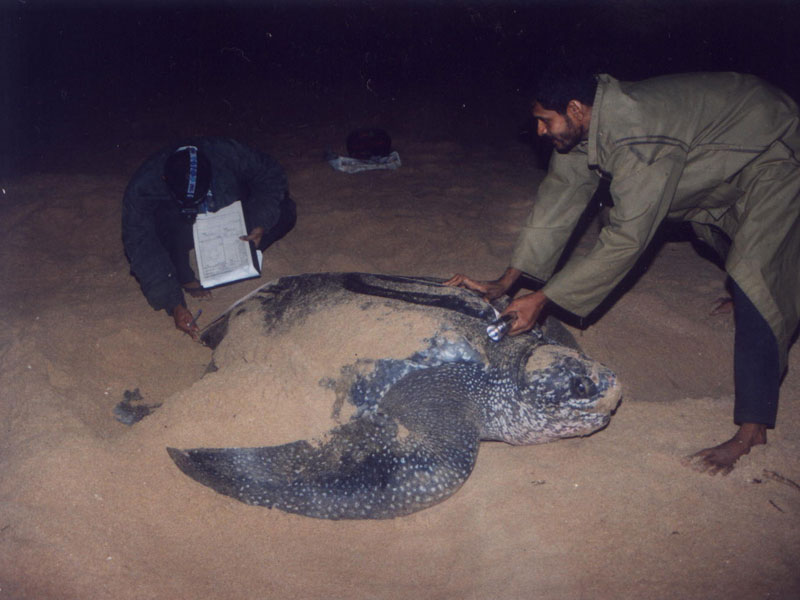 Rekawa 'Turtle Watch' programme is a nature tourism initiative developed by the TCP in mid nineties and currently operated and managed by the NFR. The peak turtle nesting season in Rekawa takes place between February and July. There is no guarantee that sea turtles come to nest every night but being on one of the most beautiful beaches in Sri Lanka itself is an exciting nighttime adventure.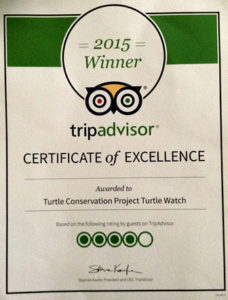 Turtles are very nervous when they are looking for a place to nest and can be easily scared. The turtle can only be approached when she starts laying the eggs. By then the turtle is engaged in a very mechanical, almost trance-like behavior and it is unlikely for her to be frightened by spectators.
The Turtle Watch can include some waiting and some walking on the beach as this is nature and it is the female turtle, which sets the time and place of the event. The whole process of a nesting turtle can take up to 3 hours and can include "false crawls" (non-nesting emergence).
If you want to visit the Turtle Watch try to avoid light clothing. Only the Turtle Guides are allowed to use a torch on the beach and using flashlight is strictly forbidden. Don't bring valuables on the beach, they get easily lost in the sand. NFR does not take responsibility for visitor's belongings.
The fee charged for the "Turtle Watch" goes to NFR fund which supports the salaries of turtle nest protectors, purchase of nest screens, batteries, torches, rain gear etc. and to support other Rekawa community members and institutions such as the Rekawa school, temple and the Rekawa primary school etc. Any donations will be welcomed as a contribution to the conservation process. Please make sure that you receive an official receipt from the NFR for your turtle watch fee payment and any donation you made.
Fee:     Foreign Adults: Rs.1000
Foreign Children/students: Rs. 600
Sri Lankan adults: Rs 100
Sri Lankan Children/students: Rs 50
The Turtle Watch starts daily at 8 pm at the TCP's Visitor centre near Rekawa Beach (please try to arrive before 9 pm). Three-wheelers can be hired from Tangalle or the Netolpitiya junction. NFR can arrange your transport on request.